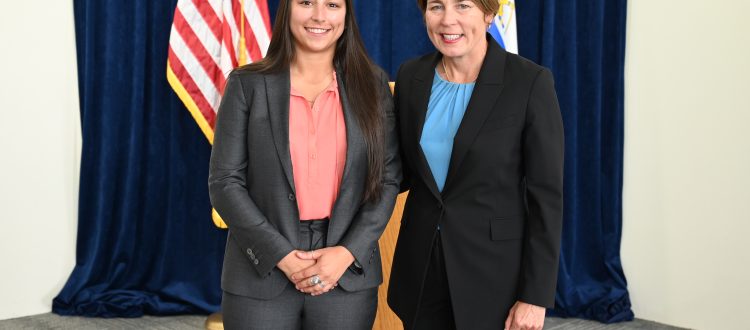 Emma Shahabi Shares Her Summer Experience with Massachusetts Attorney General
By Emma Shahabi
Emma Shahabi, a law student at Duke, was one of PAAIA's Summer 2022 Public Service Fellows! She worked as a legal intern with the Environmental Crimes Strike Force at the MA AG's office.
This summer I had the amazing opportunity to work as a legal intern for the Environmental Crimes Strike Force at the Massachusetts Attorney General's office. My division handled the criminal prosecution of persons and entities that violated environmental statutes in Massachusetts. These statutes protect not only the state's natural resources but also the communities and people affected by environmental harms every day.
I was able to work on several incredibly important environmental issues such as clean air, clean water, and environmental justice initiatives. I helped the three attorneys on my team with a variety of assignments including legislative history research to help expand liability under environmental statutes and crafting of court documents in active cases. I also sat in on bi-weekly meetings with the other environmental divisions at the office where the attorneys discussed which level of action should be taken for each case, ranging from administrative agency action to civil litigation, and finally criminal prosecution. Criminal prosecution was typically the path chosen for persons and entities that purposefully violated environmental statutes in an attempt to avoid safety regulations and save costs. I worked on several cases this summer regarding construction companies cutting corners while demolishing asbestos-ridden buildings. The violations put the workers of those construction sites and their surrounding neighborhoods at risk of asbestos-poisoning, lung cancer, and more. Often those workers and communities are lower-socioeconomic status and are forced to bear the brunt of the environmental pollution.
So many environmental issues are also social justice issues that disproportionately impact minorities and people of color. As such, I believe intersectionality is such an important perspective to have when working to combat environmental destruction and achieve a just society. One of my direct supervisors on the strike force, Laila Atta, is Persian Afghani. It was an amazing opportunity to work for a Middle Eastern woman, especially in a profession where so few are represented. Our meetings together often started with new work assignments and ended with new recommendations for Persian restaurants in Boston. As an Iranian American woman, I believe it is so crucial to engage with the government and the legal system to ensure that we address important issues such as climate change with diverse perspectives. Though we are a small portion of the population, Iranian Americans have unique backgrounds and identities that need to be heard and represented.
With the generous support of the PAAIA Ansari Fellowship I was able to experience the inner workings of the state government and law enforcement this summer. The experience confirmed I want to practice litigation and work on active cases in the future. It also offered me great insight on classes I might find especially useful in the profession, such as criminal procedure and public health law. I am eager to continue my work in public interest environmental law this fall, and I am grateful to be surrounded by the Iranian American community as I do.