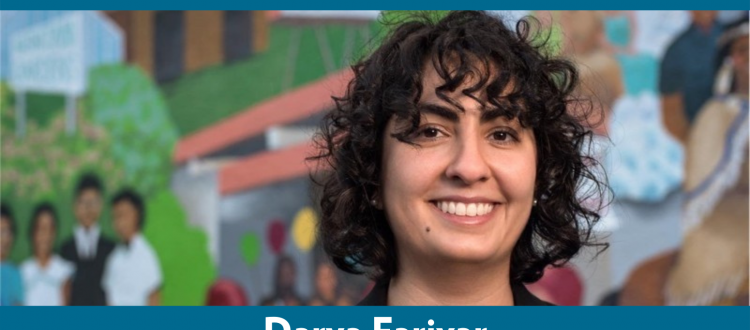 IAPAC Proudly Endorses Darya Farivar for Washington State Legislature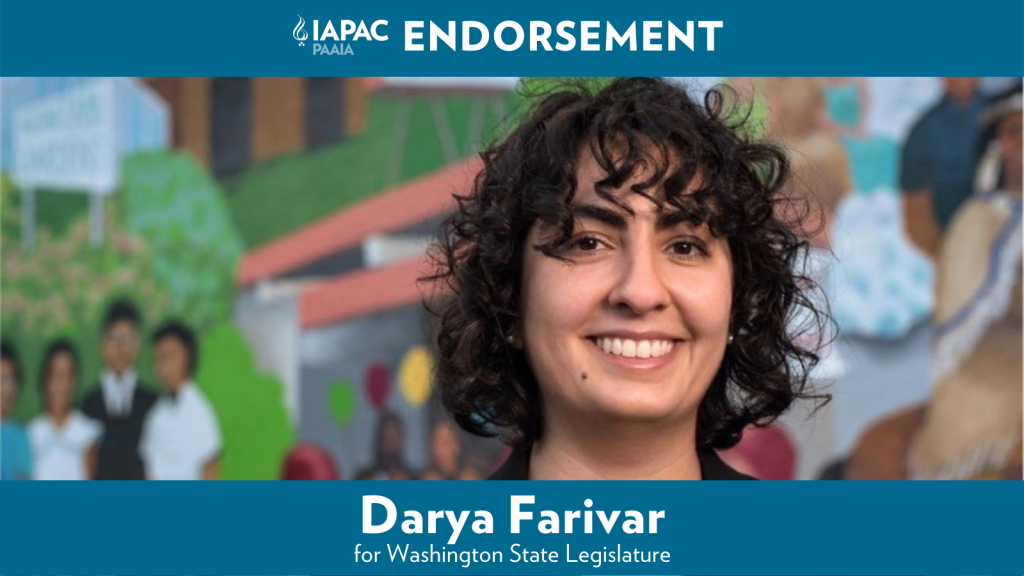 Washington, DC – The Iranian American Political Action Committee (IAPAC), the connected PAC of the Public Affairs Alliance of Iranian Americans (PAAIA), today proudly announces its endorsement of Darya Farivar for Washington State Legislature!
Darya Farivar is running for Washington State Legislature in the 46th district. Currently the Director of Public Policy for Disability Rights Washington, Darya received her BA in Communicative Disorders and minored in Women, Gender, and Sexuality Studies from the University of Redlands. While there, she learned about the criminal legal system and founded an on-campus diversity advocacy organization. After graduating, she found her passion in advocating for immigrants, refugees, and those living with developmental disabilities. Darya also previously served as Co-Chair of the Seattle Women's Commission.
Darya is a lifelong resident of the 46th legislative district that she is running to represent. As the daughter of Iranian immigrants, she understands firsthand the importance of representation. Her family instilled a deep appreciation of democracy, and they placed high importance on participating in the American civic process. Now that former Washington State Lieutenant Governor Cyrus Habib is no longer in public office, there is no longer Iranian American representation in state executive or legislative offices, nor is there a state commission relating to the populous Middle Eastern and Iranian American communities in Washington. Darya hopes to change that.
If elected, Darya Farivar would serve as the first Iranian American woman in the Washington State Legislature. She hopes to emphasize the importance of civic engagement and representation, which are among the issues that Darya has done a great amount of work with inside the disability community, Iranian community, and within the Seattle Women's Commission. Her campaign has been endorsed by numerous state legislators, disability and immigration advocates, small business owners, and more. 
IAPAC is the registered bipartisan connected political action committee of the Public Affairs Alliance of Iranian Americans (PAAIA). IAPAC supports and encourages Iranian Americans to actively participate in the U.S. democratic process and run for public office. Learn more at iranianamericanpac.org.