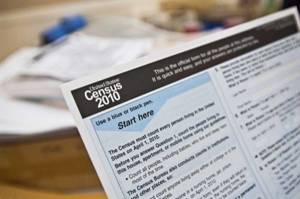 Be Counted in the 2020 Census – Support the MENA Checkbox!
Support the MENA Checkbox!
April 20th, 2016
Washington, DC – WE NEED YOUR SUPPORT! Help us create the MENA (Middle East/North Africa) category based on ethnicity on the U.S. Census and other federal forms. This category will include a designated option for "Iranian."
Currently, the U.S. census must adhere to the Office of Management and Budget's five categories for data on race (White, Black or African American, American Indian or Alaska Native, Asian, and Native Hawaiian or Other Pacific Islander) and two categories on ethnicity (Hispanic or Latino and Not Hispanic or Latino). The creation of a new MENA region category will allow Iranian Americans to identify along ethnic terms, specifying which subgroup or nationality they belong to.
Benefits of the inclusion of a MENA category include but are not limited to:
Enforcing the Voting Rights Act
Influencing the drawing of Congressional and state legislative district boundaries
Establishing federal affirmative action plans and evaluating discrimination in the private sector
Monitoring of discrimination in housing, mortgage lending, and credit
Understanding trends in employment, education, and vital health statistics
Click here for more information on the U.S. Census & Proposed MENA Category.
---
Take Action Today!  Submit your written comments to the OMB for the inclusion of a MENA category for maintaining, collecting, and presenting federal data on ethnicity.