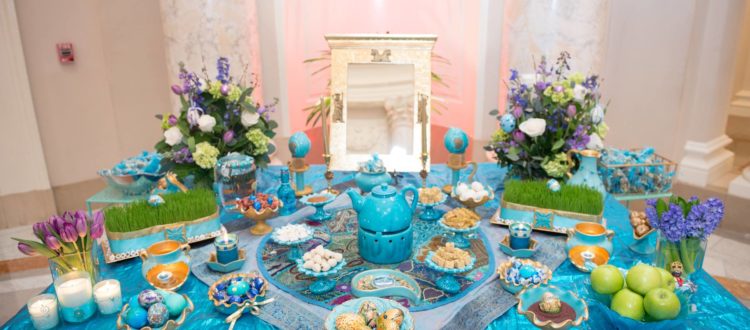 Coalition of 10 Iranian American Organizations Hosts Nowruz Celebration in Washington, DC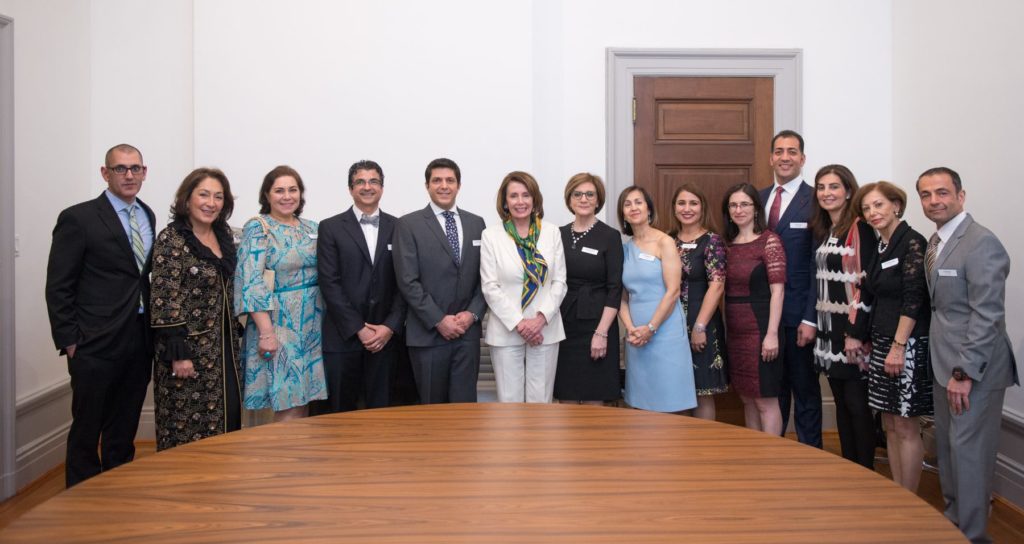 WASHINGTON, DC – On March 15th, 2018, PAAIA joined nine other Iranian American organizations to host the 4th Annual Community Nowruz celebration at the Carnegie Institution for Science.
Along with delicious Persian cuisine, a gorgeous Haftseen, and celebratory Persian music, the event featured addresses by House Minority Leader Nancy Pelosi, Congressman Jamie Raskin, and founder of HealthEZ and IAPAC board member Nazie Eftekhari.
"The beautiful diversity that Iranian American communities brought to our shores is the constant invigoration of America," said Leader Nancy Pelosi.
This reception was singular in that it marked the first time an event was hosted by a coalition of ten prominent Iranian American organizations in Washington, DC.  The event organizers say that this community celebration of Nowruz helped to "strengthen relationships, portray a positive image, and to engage prominent Americans from numerous walks of life to develop greater awareness about the makeup of our community and its ongoing contributions to America's greatness."
The ten organizations who hosted this event include the Public Affairs Alliance of Iranian Americans (PAAIA), the Iranian American Community Center (IACC), the Iranian American Bar Association (IABA), the West Asia Council, Children of Persia, the Damavand Cultural Foundation, the National Iranian American Council (NIAC), Dast2Dast, Iranian Alliances Across Borders (IAAB), and the Society of Iranian American Health Professionals (SIAHP).
Take action today!  If you would like to educate your elected officials about Nowruz, click here to support legislation commemorating the Persian New Year!