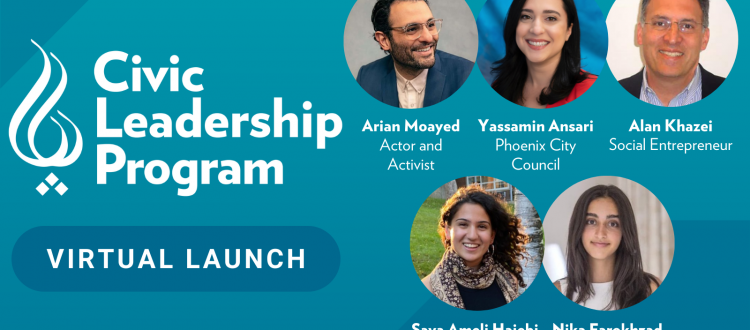 Civic Leadership Program Holds Virtual Launch
For Immediate Release  
Contact: Layla Sharaf  
Email:  layla.sharaf@paaia.org

Washington, DC – PAAIA is happy to share that the Civic Leadership Program is officially launched!
Last Sunday, we were joined by actor Arian Moayed, Phoenix City Councilwoman Yassamin Ansari, City Year Co-Founder Alan Khazei, Academic Parity Movement Co-Founder Saya Ameli Hajebi, and Project 9 Founder Nika Farokhzad to discuss the importance of being civically engaged and involved in your community.
As shared during the launch, the Civic Leadership Program is already off to a great start. Our upcoming youth leadership summit, the Civic Leaders Summer Summit, is next month and we are actively preparing to host 26 Iranian American high schoolers in Washington, DC to explore their shared identity and passion for making a difference.
The Civic Leadership Program empowers young Iranian Americans to become civic leaders through education, funding, training, and mentorship opportunities. This program supports high schoolers, college students, and recent graduates to make a positive impact in their communities. To learn more, check out our website and Instagram.