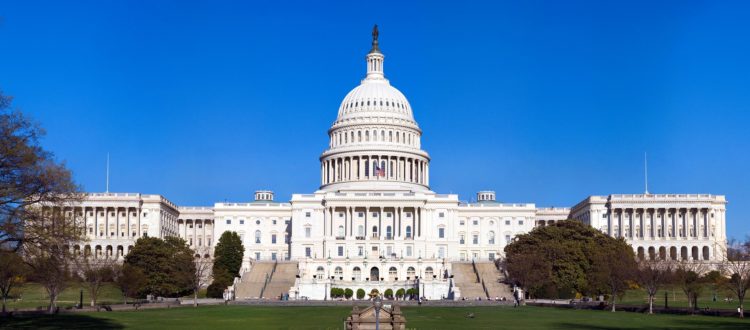 BIPARTISAN IRAN SANCTIONS LEGISLATION INTRODUCED IN U.S. CONGRESS
Washington, DC – Yesterday, A bipartisan group of Senators introduced new sanctions legislation targeting Iran for its for ballistic missile development, support for terrorism, transfers of conventional weapons to or from Iran, and human rights violations. The Countering Iran's Destabilizing Activities Act of 2017 was introduced Senator Bob Corker (R-TN), the chairman of the Senate Foreign Relations Committee, and has a total 13 original cosponsors.  It includes Senators who both opposed and supported the Joint Comprehensive Plan of Action (JCPOA), also known as the Iran Nuclear agreement.
PAAIA is in discussion with Members of Congress as well as sanctions experts about the potential impact of the legislation.  We believe that it is extremely important for Congress not to pass any measures that could risk derailing the JCPOA and splinter international cooperation over sanctions and placing limits over Iran's nuclear program.  Such measures could strengthen hardliners in Iran, who want to see the collapse of the agreement, and alienate the Iranian people, who want their country to move in a different direction and engage the international community in a positive way.
The Senate legislation would, amongst other measures, set obligatory sanctions for individuals involved with Iran's ballistic missile program and those who transact with them. It would also apply terrorism related sanctions to the Islamic Revolutionary Guard Corps (IRGC), codifying individuals who are currently sanctioned via executive order due to Iranian support for terrorism.
Supporters of the legislation maintain that it does not reintroduce sanctions lifted from Iran as part of the 2015 nuclear deal.  "This bill sets out elements of a strong policy for countering Iran's destabilizing activities," explained Senator Ben Cardin (D-MD), Ranking Member of the Senate Foreign Relations Committee. "We must insist on rigorous JCPOA enforcement, which does not prevent us from sanctioning Iran for its support for terrorism, human rights violations, and pursuit of ballistic missiles.
Meanwhile, in the House of Representatives, Foreign Affairs Committee Chairman Ed Royce (R-CA) and Ranking Member Eliot Engel (D-NY) introduced The Iran Ballistic Missiles and International Sanctions Enforcement Act (H.R. 1698). The bill, also co-sponsored by House Majority Leader and Minority Whip, imposes more targeted sanctions on those involved in Iran's ballistic missile program, including foreign companies and banks.
A recent scientific, data driven report on the implementation of the Iran nuclear agreement  commissioned by PAAIA and conducted by Global Impact Strategies (giStrat) concludes that the lifting of nuclear-related sanctions has been just as critical in preventing Iran from developing nuclear weapons capabilities as the verification and data exchange within the nuclear agreement. The report recommends that the U.S. uphold the threat of sanctions without instituting new ones. Click here to read the update on assessing the JCPoA under the Trump administration.
Both the Senate and House bills were introduced on the eve of the annual conference in Washington of the American Israel Public Affairs Committee (AIPAC).  Given breath of bipartisan support, Congressional aides expect both measures to pass their respective chambers.
PAAIA will continue to monitor the situation and we will update you on developments related to the ongoing legislative process.