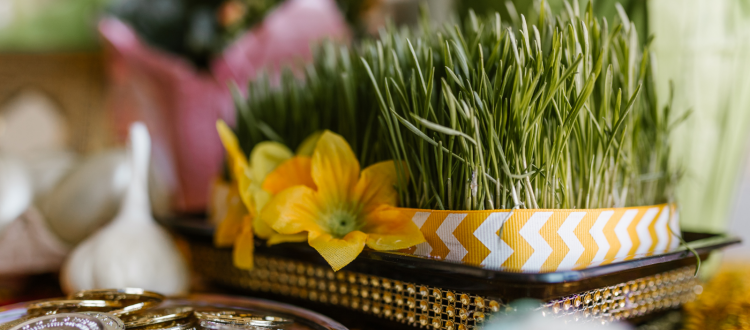 PAAIA and Coalition Partners Encourage Biden to Record Nowruz Greeting
For Immediate Release 
Contact: Aman Ardalan 
Email:  aman@paaia.org 
Phone: (202) 828-8370 
Washington, DC – The Public Affairs Alliance of Iranian Americans (PAAIA), together with the Iranian American Bar Association and PARS Equality Center, sent a letter to President Biden on March 11th encouraging him to record a video greeting wishing the people of Iran, the Iranian American community and all those who observe this holiday a prosperous new year. 
"Nowruz offers the occasion to enhance U.S. public diplomacy by speaking directly to the Iranian people and highlighting the noteworthy contributions of Iranian Americans to American society," the organizations explained in their letter. "We ask that you please join Iranian Americans in recognizing Nowruz, the Persian New Year, by recording a video greeting."
A video greeting for Nowruz from President Biden would follow an established history of presidential greetings for Nowruz. During his time in office, President Obama released several video greetings to the people of Iran in celebration of the holiday. PAAIA and our coalition partners are encouraging President Biden to continue this tradition.
  —
About PAAIA
The Public Affairs Alliance of Iranian Americans is a nonprofit, bipartisan, nonsectarian organization that represents the interests of the Iranian American community before U.S. policymakers, opinion makers, and the American public at large.  PAAIA regularly conducts scientific public opinion surveys which inform us of the views and concerns of the Iranian American community.