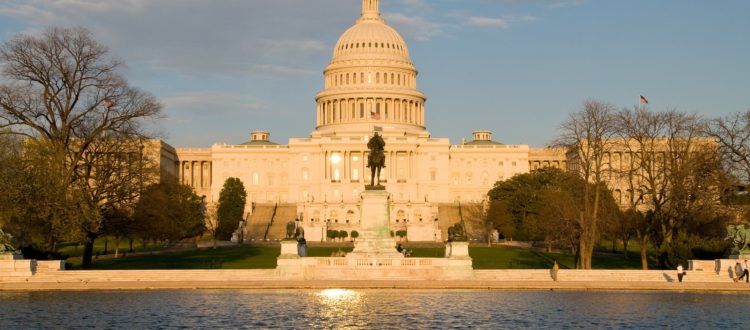 Amendments Clarifying that Military Force Against Iran Has Not Been Authorized by Congress Passes in U.S. House
Washington, DC – The Public Affairs Alliance of Iranian Americans (PAAIA) released the following statement on the passage of two amendments to H.R.5515, the National Defense Authorization Act (NDAA) for Fiscal Year 2019, clarifying that the use of military force against Iran has not been authorized.
"We congratulate the House of Representatives for unanimously passing measures which state that the use of military force has not been authorized by Congress and that nothing in the NDAA can be construed as authorizing military action against Iran.
"The Sense of Congress amendment sends a message that no current law exists which would give the Administration the authority to launch military action against Iran.  The timing of the amendment is of particular importance due to President Trump's recent decision to withdraw from the Iran Nuclear Deal.
"Furthermore, the NDAA contains numerous Iran-related provisions meant to counter its regional activities by establishing a regional defense partnership and integrating capabilities among allies as well as increasing pressure on Iran's regional proxy networks. As has been the precedent with previous defense authorization bills, a second amendment was approved to explain that nothing in the legislation could be used to justify military action against Iran.
"PAAIA thanks Representative Keith Ellison (D-MN) for spearheading this legislation.  As the bill progresses through Congress, we urge the Senate to adopt similar language."
The amendments were introduced by Representatives Keith Ellison (D-MN), Barbara Lee (D-CA), Ro Khanna (D-CA), Jan Schakowsky (D-IL), Jim McGovern (D-MA) and Walter Jones (R-NC).  Click here for a full list of amendments to H.R.5515.