Serving as the credible voice of the Iranian American community.

We are PAAIA.

Dear Friend,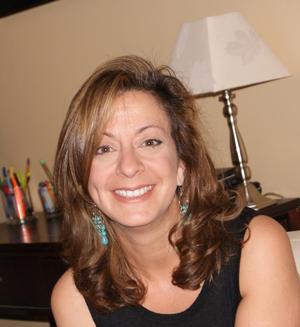 We close 2013 on a hopeful note. The recent interim deal between the P5+1 and Iran over the latter's nuclear program could be the starting point of increasingly positive, albeit cautious, relationships between the two countries. We are hopeful that further agreements will open doors for mutual understanding and increased collaboration between the people of Iran and the U.S.
I am proud of the unique role that PAAIA FUND, PAAIA INC, and IAPAC have played in giving a voice to our community,  promoting a peaceful resolution to the nuclear impasse with Iran, celebrating our ancient culture and heritage, and facilitating the path of success for our youth.
During 2013, in collaboration with other organizations or independently, PAAIA FUND:
Participated in numerous meetings with the White House, congressional offices, and administration staff and agencies to provide education on and promote issues important to our community.

Sponsored and participated in multiple briefings and panel presentations, attended by congressional offices, administration staff, and non-governmental organizations.

Provided financial grants to 63 Iranian students in financial distress, most of whom could complete their education and obtain their degrees.
Completed its fifth annual survey that was shared with every member of Congress as well as administration staff.
Sponsored programs that were attended by over 36,000 Iranian Americans throughout the United States.
Participated and hosted programs that brought together over  2,000 young Iranian Americans throughout the U.S.
Provided mentorship and internship opportunities for over 40 young Iranian Americans.
Sent out over 100  articles and newsletters that educated our community about the issues impacting our community.
Similarly, PAAIA INC
Promoted the use of a direct banking link that would ease the transfer of funds between Iran and U.S., a component of which was included by the administration in the interim agreement between the P5+1 and Iran.
Promoted the easing of restrictions and assistance for Iranian students in financial distress, components of which were incorporated by the administration in the interim agreement between the P5+1 and Iran.

Spearheaded efforts of a coalition of Iranian American organizations to urge Senate leaders and others not to impose new sanctions against Iran as the negations continue between Iran and P5+1 over its nuclear program. 

Sent numerous letters and held meetings with congressional offices that resulted in OFAC licenses that eased restrictions on humanitarian assistance to Iran.
Through the Iranian American Political Action Committee, contributed $40,000 to a bipartisan group of members of Congress, congressional party committees, and Iranian American candidates for public office and raised an additional $240,000 for our endorsed candidates.

A complete list of our accomplishments can be viewed here.
As we move into 2014, we do so with optimism for what we can accomplish to increase our influence in the U.S., build bridges between the people of Iran and the U.S., and support our youth as they become the future leaders of the U.S. and the world. 
I have noted this before and it bears repeating. Being an Iranian American is a privilege. Serving our community is an honor. Thank you for allowing us to serve our community. We hope that you will join us in doing so in 2014 and the years to come.
Wishing you and your families a happy new year and a healthy and prosperous 2014.
Public Affairs Alliance of Iranian Americans, Inc.

, a 501(c)(4)


1001 Connecticut Ave NW, Suite 745, Washington, DC 20036