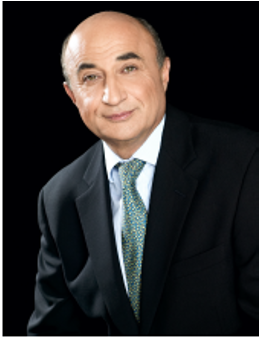 Fred Pezeshkan
Fred Pezeshkan has been a resident of Southwest Florida for (40) years. Fred is a graduate of Ohio State University with a degree in civil engineering and served Manhattan Construction Company (formerly Kraft Construction Company, Inc.) as Florida Chairman. Fred is a Chairperson Emeritus of the Florida Gulf Coast University Foundation Board of Directors. Through Kraft Construction Fred established a scholarship fund at FGCU to benefit the employees and their children, Kraft Construction was one of the first Collier County businesses to partner with FGCU both actively and through endowments.
Mr. Pezeshkan is very active in the community and has served on or chaired many civic and charitable boards. He is past Chairman of the Collier County EDC. He currently serves on the boards of Healthcare Network of Southwest Florida, Sanibel Captiva Trust Company and Lee Health Foundation. He was awarded the Ellis Island Medal of Honor for his support of education in Florida, the "Leadership In Fostering Education" award from Edison College and is a member of the Junior Achievement Business Leadership Hall of Fame. For several years, Fred served as Co-Chair of the Annual Celebration of Reading, benefiting the Bush Family Literacy Initiative.  He is an active member of The Florida Council of 100.
Fred is married to Stephanie and has two sons: Kourosh (KP) and Alexander and two daughters, Karina and Sophia.