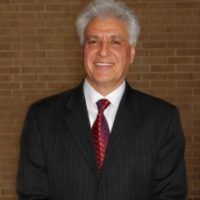 Asghar Nosrati:
Asghar Nosrati migrated to the United States in 1974. He received his B.S. degree in Civil Engineering in 1979. He worked on several state-funded fluid dynamic research projects as he completed his Master's degree in Engineering in 1981. During his graduate studies he also co-authored and published several papers in coal slurry pipelines. In 1994 he was invited to a seminar at Sharif University in Tehran, Iran to teach Construction Management Philosophy used in his U.S.A. projects to Engineering students.
He worked at several International Engineering and Construction companies in different management positions, managing heavy industrial projects. His last position was the Director of Construction for Southeastern U.S. and Central and South America for parsons before he Co-founded AmeriCo Energy Resources, LLC, an exploration and production company in the oil and gas industry in1998.
Today, AmeriCo is a multimillion dollar oil and gas company operating hundreds of wells in several states in the U.S. He also founded Nosha Enterprises, Inc., a real estate investment firm. As President and CEO of Nosha, he developed it on a multimillion dollar real estate investment. He was one of the Founders and Board Members of the Society of Iranian Professional of Houston that started in early 1980. He is currently a member of Iranian Cultural Foundation and Association of Iranian American Professionals. Asghar and his wife, Shoaleh, have been married for over 29 years and have three children. They both are very active in many local non-profit organizations. Shoaleh serves on the boards of several non-profit organizations and currently is the President of the Society of Iranian American Women for Education (SIAWE).