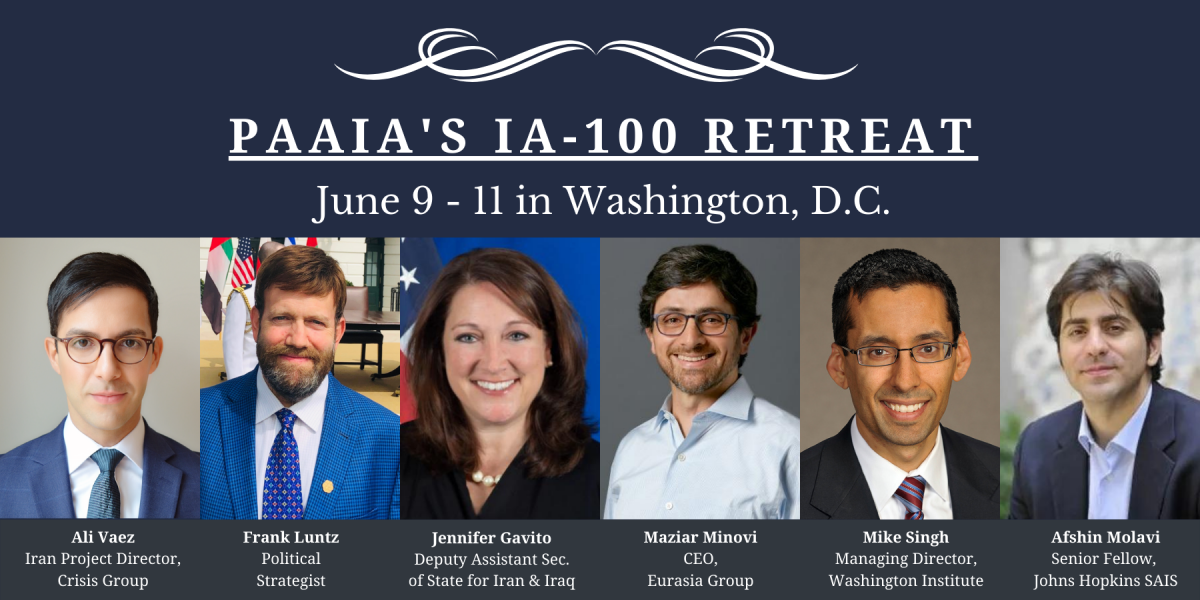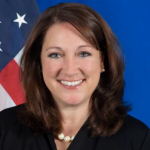 Jennifer Gavito is the Deputy Assistant Secretary of State for Iran and Iraq. Prior to taking on that role in August 2021, she served as the Minister-Counselor for Political Affairs at the U.S. Embassy in London. From 2015-2018, she was the U.S. Consul General in Munich, Germany, where she was the senior U.S. government representative to Bavaria. She previously served as Chief of the Political Section at the U.S. Consulate General in Jerusalem from 2012-2015 and as the Foreign Affairs Policy Advisor to the U.S. Africa Command's Director for Plans, Policies, and Programs (J5) from 2011-2012.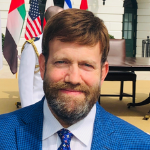 Frank Luntz is an American political strategist and pollster. Luntz has written, supervised, and conducted more than 2,500 surveys, focus groups, ad tests, and dial sessions in more than two dozen countries and six continents. His political knowledge and skills are recognized globally, and he has served as an election consultant and commentator in Canada, Britain, Israel, Ireland, Germany, Austria, the Netherlands, Australia, Venezuela, Ecuador, and Ukraine.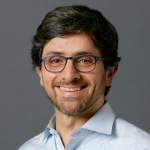 Maziar Minovi is CEO of Eurasia Group, a political risk consultancy. Maziar has twenty-five years of experience investing in international and emerging markets. He was a senior member of the Investment Strategy Group at Goldman Sachs, where he identified investment opportunities in emerging markets—including in debt, equities, and currencies—as well as geopolitical and global policy issues with market impact. Prior to that, Maziar was the head of the Emerging Markets Group at MassMutual/Babson Capital Management. He has also worked for the International Monetary Fund (IMF), Long Term Capital Management (LTCM), Putnam Investment Management, and the World Bank.
Afshin Molavi is a Senior Fellow at the Foreign Policy Institute of the Johns Hopkins University School of Advanced International Studies (SAIS), where he writes broadly on emerging markets, particularly on themes related to 'The New Silk Road,' South-South trade, global hub cities, new emerging market multinationals, global aviation, the geopolitics of energy, and the intersection of Middle East states and the global economy. A former journalist with postings in Dubai, Riyadh, Jeddah, and Tehran, his dispatches from the Middle East and essays have been published in The New York Times, Foreign Policy, The Financial Times, Foreign Affairs, Newsweek, Businessweek, The Journal of Commerce, National Geographic, and dozens of academic and specialty publications.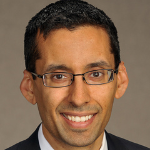 Mike Singh is managing director and senior fellow at the Washington Institute for Near East Policy, and interim director of the Institute's Glazer Program on Great Power Competition and the Middle East. Mr. Singh was senior director for Middle East Affairs at the White House from 2007-2008, and a director on the NSC staff from 2005-2007. In addition, Mr. Singh co-chaired Mitt Romney's State Department transition team in 2012, and served as Middle East advisor to the Romney campaign. Mr. Singh earned his bachelor's degree in economics summa cum laude from Princeton University and an MBA with high distinction (Baker Scholar) from Harvard Business School.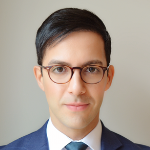 Ali Vaez is Crisis Group's Iran Project Director and Senior Adviser to the President of Crisis Group. He led Crisis Group's efforts in helping to bridge the gaps between Iran and the P5+1 that led to the landmark 2015 nuclear deal. Previously, he served as a Senior Political Affairs Officer at the United Nations Department of Political and Peacebuilding Affairs and was the Iran Project Director at the Federation of American Scientists. He is an adjunct professor at Georgetown University's Edmund A. Walsh School of Foreign Service and a Fellow at the Foreign Policy Institute of the Johns Hopkins School of Advanced International Studies
You are cordially invited to join PAAIA at the Mandarin Oriental Hotel in Washington, DC for the 2022 IA-100 retreat!
We have an exclusive line-up of events and discussions you won't want to miss:
A dinner, briefing, and Q&A with Jennifer Gavito, U.S. Deputy Secretary of State for Iran and Iraq.
An insightful examination of America's political psyche and the drivers of polarization with renowned strategist, pollster and pundit, Frank Luntz
A timely and astute analysis of the impact of current geopolitical trends on global markets and policy with Eurasia Group CEO Maziar Minovi and SAIS Foreign Policy Institute Senior Fellow, Afshin Molavi
A dynamic discussion and debate about US-Iran policy with Washington Institute's Mike Singh and Crisis Group's Ali Vaez
A Congressional dinner and reception at the DC Wharf
If you have any questions or concerns, please email Leila Austin at leila@paaia.org. Looking forward to next month!
Need a hotel room? Click here to reserve your stay at the Mandarin Oriental.